---
The Roland GR-300
A Page Dedicated to the World's Fastest Guitar Synth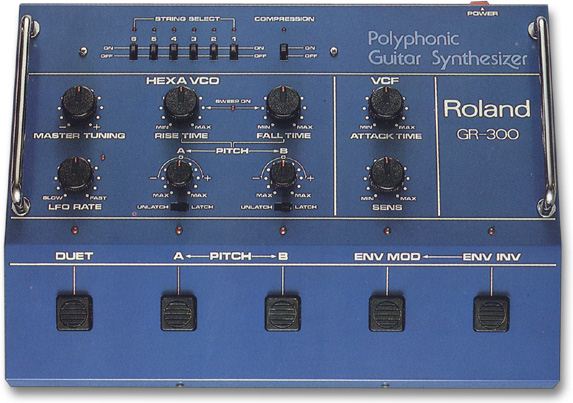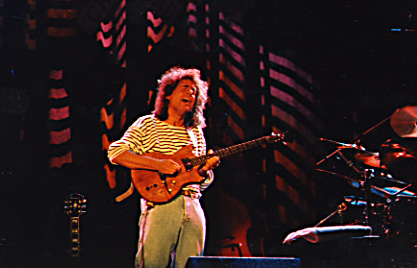 Pat Metheny playing his whammy-bar-equipped Roland G-303 guitar.
This rather primitive, completely analog guitar synthesizer came out around 1980 and is still being used by many guitarists, the most famous of which is Pat Metheny.
Samples
Info
I bought my GR-300 in 1994 and was amazed by the fact that it tracks faster than any modern guitar synth I've ever played. I became very curious about how its tracking works and why it feels so superior to modern digital guitar synths. In the years since then I've gone through several periods of studying the G R-300 and coming up with ways to increase its extremely limited sound palette.
In the spring of 2008, I took the Advanced Projects Lab class at the Electrical Engineering department at the University of Illinois. My project was to continue work on the analog modifications I had already started. I made quite a bit of progress! Here is my final report.
GR-300 Service Documentation
Analysis of the GR-300
Analog Modifications
Digital Realization

---