---
The Lou Dibello Band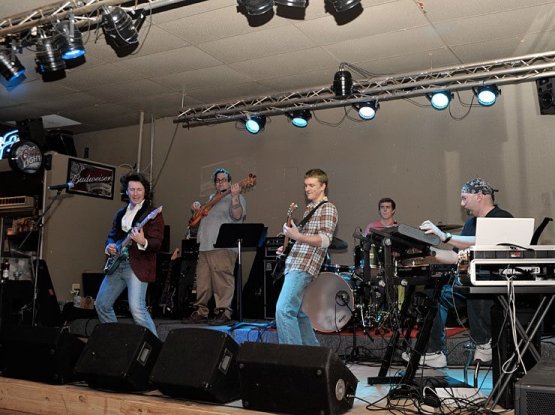 Lou DiBello, Alex Martirano, Phil Martin, Jamie Mauck, Mark Smart
In 2011 I started playing guitar, Continuum, and keyboard in the Lou Dibello Band. We're did a lot of Lou's original tunes and a few covers of tunes by Michael Schenker, Rush, Guns and Roses, etc.
Here is a short video of us playing at The Stop in Urbana on 12-29-2011.
2011 Urbana Sweet Corn Festival
Here are some pictures of us performing at the Urbana Sweet Corn Festival on August 27, 2011, and here is a short video.
---