---
Chazz (1984-1990)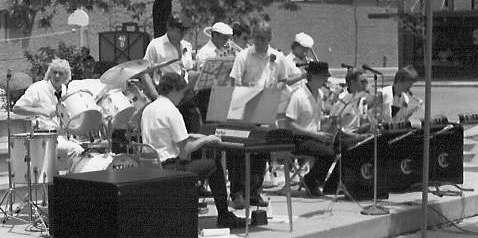 A swing band in my home town in which I played saxophone. We specialized in playing Glenn Miller tunes wearing stupid hats. I wrote and arranged a kind of dorky rock tune called...

Hear it (1042K mp3).
I also arranged a reharmonized version of...

...which we played before a thoroughly trashed audience on New Year's Eve 1988-89. (680K mp3)
The playing on these isn't all that great, but I'm proud of the arrangements anyway.
---