---
Sci-fi Set Design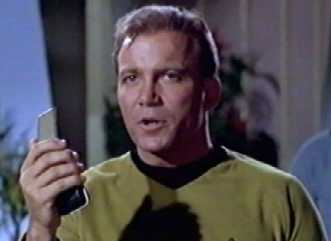 (Click picture for sound)
UNSS Bonaventure Bridge (1982)
During my teenage Trekkie days, some friends and I decided we were going to make a science fiction movie. (We had seen The Wrath of Khan and gotten REALLY EXCITED). One of us had a copy of The Star Trek Spaceflight Chronology by Stanley Goldstein, a great book with a lot of amazing art by Rick Sternbach showing the evolution of spaceflight from present day to the 23rd century. We were inspired by the story of the UNSS Bonaventure, the first ship with warp drive (which disappeared mysteriously on its third voyage), so we decided to make a movie about it.
Characteristically, I went nuts building a movie set in the basement...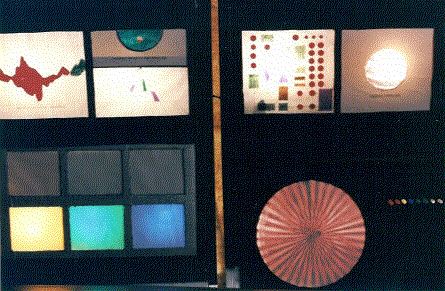 All that remains of the set are still photos, but I edited the photos to make the above animated GIFs, which accurately recreate the flashing lights.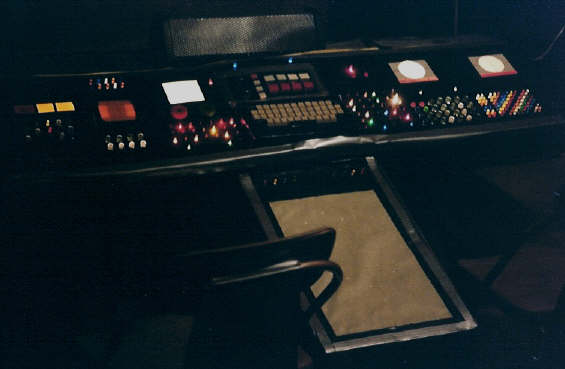 At some point, maybe I'll animate this one too. But it will be a lot more work because of all the small Christmas lights.
Parts used: wood paneling painted black, lots of Christmas lights, marbles, Lite Brite pegs, milk caps (for turnable knobs), cereal boxes, paper drawings, surplus computer keys, and parts of a discarded Leggs Panty Hose display rack. Also included: the dice rack from a Boggle game (the orange thing on the left in the above photo), and the top of a Blip game. Lots of meaningless flashing lights!I also made an illuminated card model of the ship for the movie.Other than a short clip, we never made the movie. But we had a GREAT set.
NASA Mission Control (2001)
Little did I know that these skills would be useful for my job 21 years later. In 2001 I built a NASA Mission Control set (with strong Star Trek influence) for a space-themed conference presentation at NUG (NovaNET User's Group) in Arizona. It was a big hit.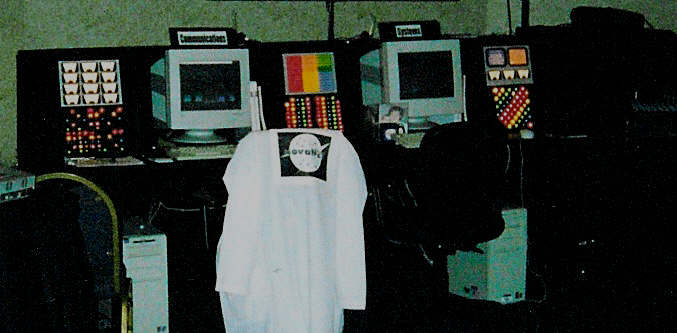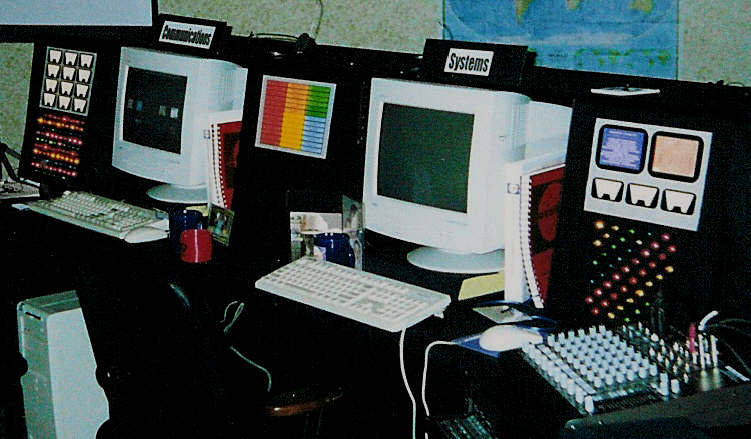 | | | |
| --- | --- | --- |
| | | ------ Groovy. |
For the record, I've never attended a Star Trek convention or worn pointy ears. I just spent dozens of hours in the basement building control panels.
---